We offer the largest selection of Virginia wines in Northern Virginia
                
We proudly feature only wines from some of the best vineyards and wineries in Virginia. This important sector of the Commonwealth economy continues to thrive and grow and wines produced in Virginia are now widely recognized as some of the finest in the country.
We offer a wide variety of Virginia vintages and are always adding new wines from the over 300 vineyards now found in the Old Dominion. We hope you will join us to explore the many fine wines now found in all regions of the Commonwealth. Stop in and check out our selection and tell us about your favorite Virginia wines and wineries.
Virginia Wines
Many of the wines we offer are listed below but we are constantly adding new selections. Give us a call to check on our stock or to put together a gift basket with a bottle of your favorite Virginia wine, a selection of Chesapeake Chocolates, gourmet snacks and more to make the perfect gift for any occasion!
*New* Hark Vineyards: Spark (red blend), Petit Verdot, Merlot
868 Vineyards: Rose, Cabernet Sauvignon, Sauvignon Blanc, Chardonel, Meritage, Grandale
 *New!* Sunset Hills Clone 96 Chardonnay, Cabernet Franc, Petit Verdot, Dawn (sparkling Chambourcin) , Sunset White, Chardonnay, Viognier
 Linden Vineyards, Claret, Hardscrabble Chardonnay, Hardscrabble Red, Vidal
Gabriele Rausse Cabernet Sauvignon, Vin Gris de Pinot Noir, Nebbiolo, Pinot Griggio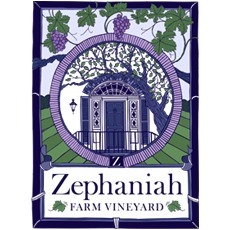 Zephaniah Rose, Steamship White, Three Captain's Red

Stinson Tannat, Sugar Hollow White,
Cardinal Point Rockfish Red
 Granite Heights Petit Manseng
 Jump Mountain Gruner Veltliner
Glen Manor 2013 St. Ruth *out of stock*
 Willowcroft Albarino
 Pearmund Ameritage Red
Thibaut-Janisson Sparkling Chardonnay, Virginia Brut
Pollack Merlot, Pinot Gris
King Family Cabernet Franc, Meritage, Roseland, Viognier, Seven
Bluestone Estate Chardonnay, Rose, Steep Face
Ox-Eye Chardonnay, Pinot Noir, Reserve Reisling, Lemberger, Reisling, Shy Ox Rose
Michael Shaps Petit Manseng, Petit Verdot, Viognier
 Boxwood Sauvignon Blanc, Estate Rose, Trellis, Boxwood Estate Red
Paradise Springs Chardonnay, Sommet Blanc, Nana's Rose, Melange, Swagger
Fabbioli Cabernet Franc, Cabernet Franc Reserve, Tannat, Zinfandel, Chambourcin, Raspberry Merlot, Chardonnay, Una Pera NV, Tre Sorelle
Horton Route 33, Vintage Port, Petit Manseng, Chardonnay, Rkatsitelli, Sparkling Viognier, Viognier, Norton, Malbec, Pear Port
 *New* Barrel Aged Virginia Claret, *New* Wessex Hundred Petit Verdot, Dry Rose, John Adlum Chardonnay, James River White, Two Shillings Red, Susan Constant Red, Arundell Cabernet Sauvignon, Jamestown Settler's Spiced, J.Andrews Merlot
Barboursville Brut Rose, Octagon, Cabernet Franc, Merlot, Rose, Chardonnay, Pinot Grigio, Riesling, Vermentino, Viognier Reserve, Cabernet Sauvignon, Sangiovese, Barbera
 Sunset Hills Clone 96 Chardonnay, Cabernet Franc, Petit Verdot, Dawn (sparkling Chambourcin) , Sunset White, Chardonnay, Viognier
Rockbridge Dechiel Reserve Pinot Noir, Reisling, Dechiel Cabernet Franc, Dechiel Meritage
Lake Anna Winery: Spotsylvania Claret, Seyval Blanc. Lakeside White
Ingleside Chesapeake Chardonnay, Chesapeake Cab/Merlot, Chardonnay, Petit Verdot
Jefferson Petit Verdot, Meritage
Lovingston Petite Manseng, Cabernet Franc, Pinotage, Rotunda Red, Seyval Blanc