We offer the largest selection of Virginia wines in Northern Virginia!
We proudly feature only wines from some of the best vineyards and wineries in Virginia. This important sector of the Commonwealth economy continues to thrive and grow and wines produced in Virginia are now widely recognized as some of the finest in the country.
We offer a wide variety of Virginia vintages and are always adding new wines from the over 280 vineyards now found in the Old Dominion. We also offer free tastings and hope you will join us to explore the many fine wines now found in all regions of the Commonwealth. Stop in and check out our selection and tell us about your favorite Virginia wines and wineries.
Upcoming Tastings and Events:Roots Music Festival 2019…Free Wine Tasting 2-?? pm

Saturday, July 13 • 1:00 p.m. – 7:00 p.m.
Lake Anne Plaza (Waterfront)
1609 Washington Plaza, Reston, VA
Free • All Ages
This free festival will offer a full day of folk, bluegrass, blues and old-time music with a bit of everything in between. Lake Anne Roots Music Festival is hosted by Lake Anne Plaza and presented with support from its businesses and Reston Community Center.
Upcoming Tastings and Events: 3rd Annual Lake Anne Cardboard Boat Regatta..Free tasting 2-4 pm
Saturday, August 10, 2019, Presented by the Reston Historic Trust & Museum
The Lake Anne Cardboard Boat Regatta is a community event designed to foster a sense of Reston pride, celebrate the family-friendly atmosphere of historic Lake Anne Plaza, and support the Reston Historic Trust & Museum. Participating teams of all ages will construct and decorate their own life-size cardboard boats. These boats will then take to the water in timed heats with team members rowing out to a designated buoy and back to the docks at Lake Anne Plaza…more info
Be sure to check back for regular updates on dates and times for future tastings or visit our Facebook page for more information. As always we only feature fine wines from some of Virginia's 280+ wineries If you would like to receive our email notices of wine tastings and other special events, sign up here.
Virginia Wines
Many of the wines we offer are listed below but we are constantly adding new selections. Give us a call to check on our stock or to put together a gift basket with a bottle of your favorite Virginia wine, a selection of Chesapeake Chocolates, gourmet snacks and more to make the perfect gift for any occasion!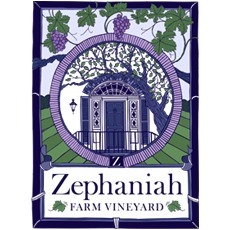 *New, just added!* Rose, Steamship White, Three Captain's Red
*NEW* Sauvignon Blanc, Chardonel, Meritage, Grandale

 Tannat, Sugar Hollow White,
Rockfish Red
 Petit Manseng
 Gruner Veltliner
 2013 St. Ruth
 Albarino
 Ameritage Red
Cabernet Sauvignon, Vin Gris de Pinot Noir  
Thibaut-Janisson: Sparkling Chardonnay, Virginia Fizz, Virginia Brut
Merlot, Pinot Gris
Cabernet Franc, Meritage, Roseland, Viognier, Seven
Estate Chardonnay, Rose, Steep Face
Chardonnay, Pinot Noir, Reserve Reisling, Lemberger, Reisling, Shy Ox Rose, Reisling Reserve
Petit Manseng, Petit Verdot, Viognier
 Sauvignon Blanc, Estate Rose, Trellis, Boxwood Estate Red
Chardonnay, Sommet Blanc, Nana's Rose, Melange, Swagger
Cabernet Franc, Cabernet Franc Reserve, Tannat, Zinfandel, Chambourcin, Raspberry Merlot, Chardonnay, Una Pera NV, Tre Sorelle, Perry (cider), Attitude Adjustment (cider), Paco Rojo
Route 33, Vintage Port, Petit Manseng, Chardonnay, Rkatsitelli, Sparkling Viognier, Viognier, Norton, Malbec, Pear Port, Cote D'Orange
 Dry Rose, John Adlum Chardonnay, James River White, Two Shillings Red, Susan Constant Red, Arundell Cabernet Sauvignon, Jamestown Settler's Spiced,    J.Andrews Merlot
*New* Brut Rose, Octagon, Cabernet Franc, Merlot, Rose, Chardonnay, Pinot Grigio, Riesling, Vermentino, Viognier Reserve, Cabernet Sauvignon, Sangiovese, Barbera
 Petit Verdot, Dawn (sparkling Chambourcin) , Sunset White, Chardonnay, Viognier, Cabernet Franc
Dechiel Reserve Pinot Noir, Reisling, Dechiel Cabernet Franc, Dechiel Meritage
Lake Anna Winery: Spotsylvania Claret, Seyval Blanc. Lakeside White
Chesapeake Chardonnay, Chesapeake Cab/Merlot, Chardonnay, Petit Verdot
Petit Verdot, Meritage
Petite Manseng, Cabernet Franc, Pinotage, Rotunda Red, Seyval Blanc